About Lesley Maddox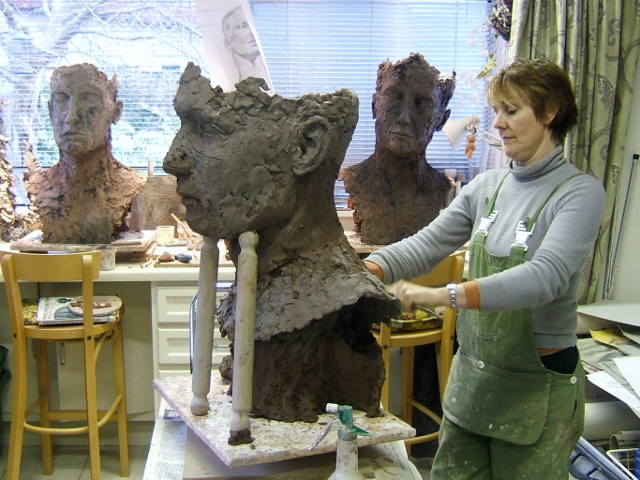 Lesley has always loved to draw, particularly the human face which, as a means of expression, she believes is the most powerful part of the human. She took this fascination into three dimensional form when she enrolled on a part-time ceramic sculpture course, that specialised in hollow-built work. The earthy, random quality of clay appealed to her way of working and she soon became intrigued by the ceramic process.
In 2002,Lesley found herself on the Ceramics degree course at Harrow, University of Westminster, where in her final year her work was strongly influenced by coastal landscape and the relationship between two forms; however at this stage the human face also crept back into her work as a form emerging from the landscape.
Since graduating in 2005, Lesley has been building her ceramics practice at her studio in the Chilterns, south east England. She exhibited at New Designers, London, in 2005 and the Craft Potter's Association's annual graduate exhibition at Contemporary Ceramics, London, in January 2006. She increased the scale of her work for her first solo exhibition that took place at St Martin's Arts in Birmingham in 2007.
From her ceramics beginnings, it seems that Lesley's work has come full circle – from figurative to abstract to figurative – with a strong reference to landscape throughout. She is currently supplying galleries in the south of England, in addition to taking on private commissions.
You can reach Lesley through the contact page.
Read more about how she creates her artwork in the Technique page